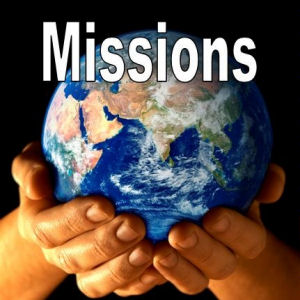 There are a number of mission opportunities that are coming up this year that I would like to call your attention to. If you have any interest in the following mission projects, please call our church office this week, or my cell number at
859-325-0528
to let us know. You will also find some sign-up sheets on the church bulletin board.
Mercer County –
1)
Kentucky Changers, Harrodsburg, KY. June 9-16, 2012 – More than 300 students from around the state are coming to Harrodsburg to help fix homes and share the gospel. Volunteers are needed to drive food to work sites, prepare food, be a "runner" for a team (go get materials), or to serve as a site construction crew chief for a team. Can you help us?
2)
Summer Backpack Program, Harrodsburg, KY. – Mike and Amy Riley are working on a summer project for us to help our county students with the backpack program throughout the summer. We would be working with other churches to get food to more than 80 families that need assistance. Volunteers will be needed to assemble the backpacks and to deliver the backpacks. Could you lend a helping hand for this needed ministry? Be in prayer for this outreach as it is in the planning stage.
Kentucky –
1)
Summit Community Church, Hazzard, KY. Dates T.B.A. – Summit Community Church, with pastor Mark Combs, is one of the state's fastest church plants. This new church has been reaching out in innovative ways to the people of Hazard and has seen incredible fruit. Pastor Mark has asked me to help bring in teams of people who can help with evangelism and outreach. Can you help us? We are planning the dates and will have them available soon.
World –
1)
Malta, May 28-June 8. – Earl and Robin Pinkston are seeing some incredible growth in their 11
th
year of ministry on the Mediterranean Island of Malta. They are asking for some help this summer to do some bible distribution and evangelism. With only 0.4 % of the people of Malta being involved in a Gospel preaching church, the Pinkston's depend heavily on volunteer teams to help get out the message of Christ. Will you pray about helping? Note - this trip is open to and is safe for children who have completed the 8
th
grade.
2)
Moslem Country (Edited for Protection), Dates T.B.A. – Our recent friend from [censored] shared with us an opportunity to go and meet with the underground church of the [censored] country in the world. This trip would be a once-in-a-lifetime experience to meet with persecuted Christians and offer support and encouragement. It will also involve some light service project work. Note - any youth that would like to go on this trip need to have completed 12
th
grade.
The opportunities to serve Christ this year are unprecedented. Will you pray about joining with your brothers and sisters in Christ to help see the Kingdom of God grow!